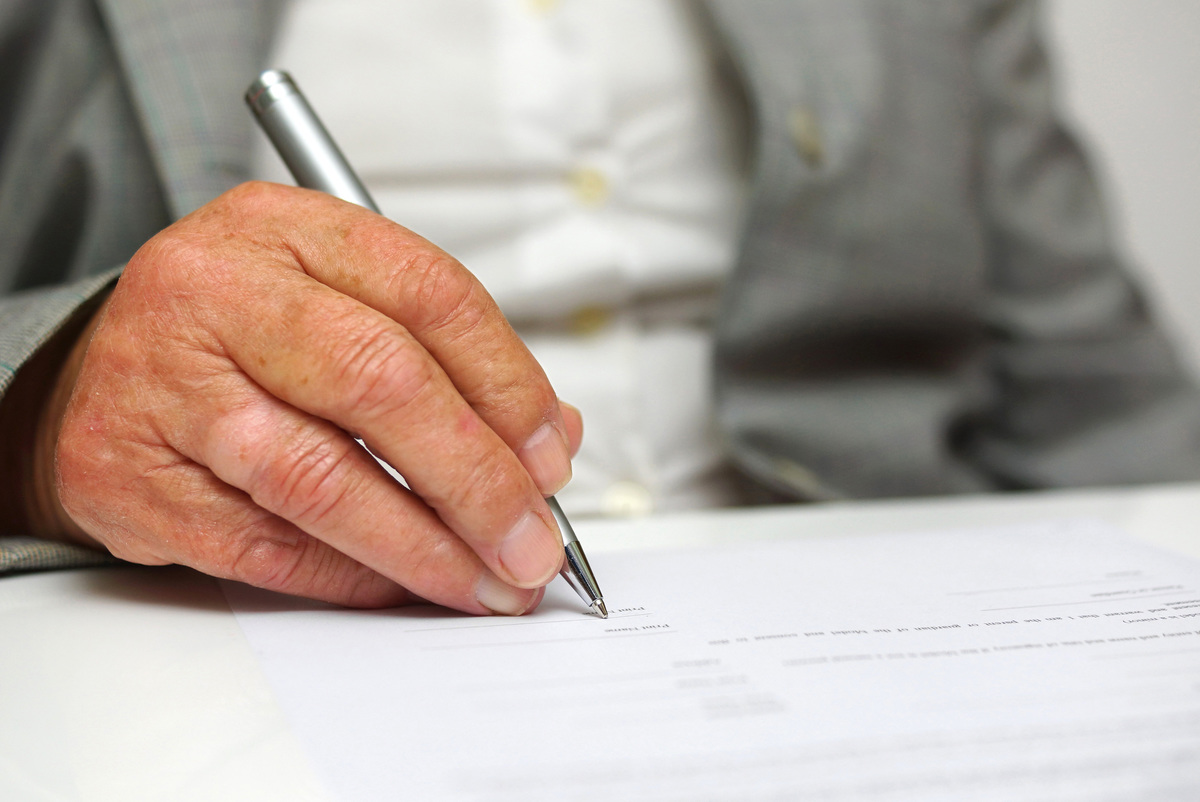 Elder Law involves life care planning that you should consider upon reaching the age of 50. In addition to the area of Medicaid and Veterans Benefits, which can be either pre-planning or crisis work, it involves having a set of documents to protect your assets and to guide family members, physicians and hospitals in the event of your incapacity, either physical or cognitive.

General Durable Power of Attorney
Must be signed when person is competent.
Takes effect immediately and continues to operate even upon the incapacity or mental incompetence of a person.
Avoids going to court for Guardianship.
Should be written for asset protection purposes.
Health Care Power of Attorney
Appointment of one or more health care agents to make medical decisions for you when you can no longer make them yourself or communicate your wishes
Can avoid going to court
Advance Directive (Living Will)
Guides physicians and family members as to your wishes regarding medical treatment decisions when you can no longer communicate your wishes yourself
For example, this document could direct your physician not to keep you alive on artificial life support
HIPAA Medical Release
Required by Federal Law for medical care providers (hospitals, physicians, etc.) to share your confidential medical information with anyone, including your family and healthcare agents
Digital Assets Release
A new document authorizing the release of your digital information which is essential in the event a person becomes incapacitated or passes away without leaving their passwords for their agents or executors.
Most Estate Planning attorneys will draft these documents as part of your Estate Planning Documents, and forms are available on-line from various sources. However, these documents should be properly drafted if your goals include protecting your assets and addressing your unique family dynamics.

These documents must be signed while you are competent to avoid going to court for guardianship or judicial decisions. In addition, accidents and illnesses can occur without warning. We advise that all adults, even 18 year olds, have a set of these documents.
At Keston Law we help our clients begin the conversation in this regard by asking the following questions:
Do you want to be kept alive on machines as long as possible, or to be allowed to die as gently as possible?
Do you want to avoid prolonged dependence on artificial nutrition and hydration?
Do you want to die at home?
What things would be important to you at the end of your life? being free from pain; being with family; being at peace with God; resolving conflicts; not being a physical, emotional or financial burden to your family; being able to feed, bath and care for yourself
What are your feelings about donating your organs to save a life?
Who is the appropriate healthcare agent?
Would my healthcare agent be available to talk to doctors to understand the treatment options available to me?
Would my healthcare agent be able to visit me often enough to understand my condition?
Would my healthcare agent ask tough questions of doctors and caregivers and make decisions based on the wishes expressed in my Advanced Directive and Health Care Power of Attorney?
At Keston Law, we guide our clients through this process in a knowledgeable and caring manner.